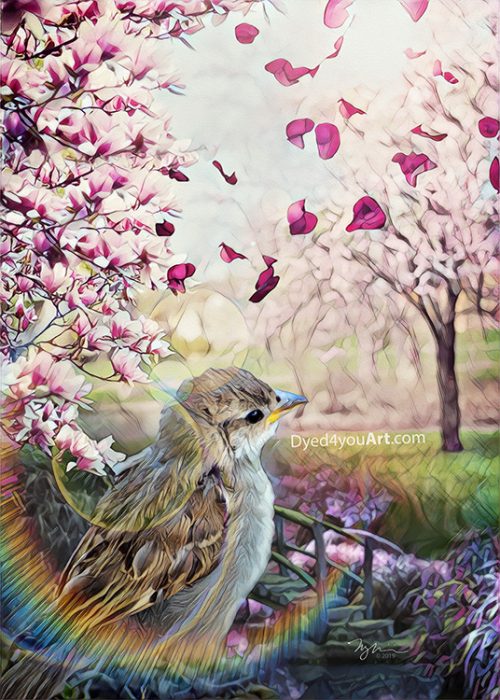 His Eye is on the Sparrow reminds us we are never below God's notice. He is always mindful of our circumstances and needs, and He is covering us. In return, we must operate in faith and entrust our heart to His capable hands.
Matthew 6:26-30 (VOICE) Look at the birds in the sky. They do not store food for winter. They don't plant gardens. They do not sow or reap—and yet, they are always fed because your heavenly Father feeds them. And you are even more precious to Him than a beautiful bird. If He looks after them, of course He will look after you. Worrying does not do any good; who here can claim to add even an hour to his life by worrying? Nor should you worry about clothes. Consider the lilies of the field and how they grow. They do not work or weave or sew, and yet their garments are stunning . Even King Solomon, dressed in his most regal garb, was not as lovely as these lilies. And think about grassy fields —the grasses are here now, but they will be dead by winter. And yet God adorns them so radiantly. How much more will He clothe you, you of little faith, you who have no trust ?
Matthew 10:30 (VOICE) You, beloved, are worth so much more than a whole flock of sparrows. God knows everything about you, even the number of hairs on your head. So do not fear.
Jeremiah 32:17 (VOICE) Eternal Lord, with Your outstretched arm and Your enormous power You created the heavens and the earth. Nothing is too difficult for You.
Genesis 18:14 (AMP) Is anything too difficult or too wonderful for the Lord? At the appointed time, when the season [for her delivery] comes, I will return to you and Sarah will have a son.