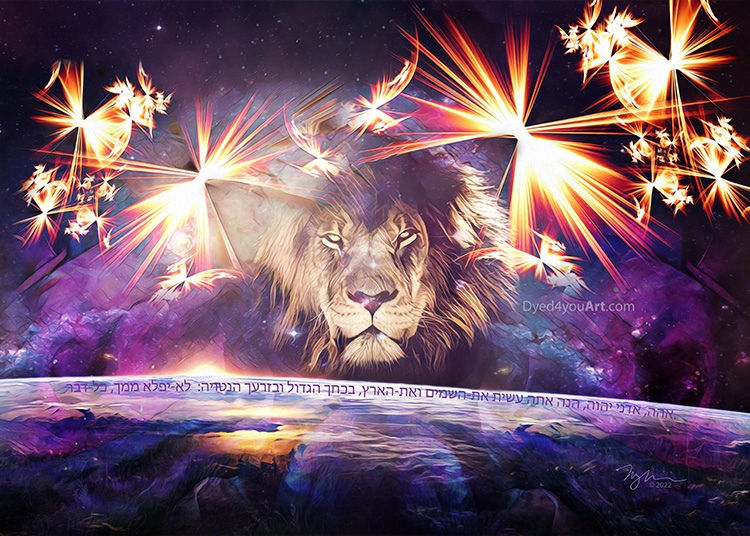 Adon Olam (Master of the Universe) reminds us that God is bigger than we know – more vast, fathomless – and yet His heart is for us, eyes are on us, and angels surround us. As the age-old question goes, "Is anything too hard for our God?" We immediately know with unfailing certainty: no, absolutely not. There is nothing too hard for Him.
Jeremiah 32:17 (VOICE) Eternal Lord, with Your outstretched arm and Your enormous power You created the heavens and the earth. Nothing is too difficult for You.
Psalms 145:3 (AMP) Great is the LORD, and highly to be praised, And His greatness is [so vast and profound as to be] unsearchable [incomprehensible to man].