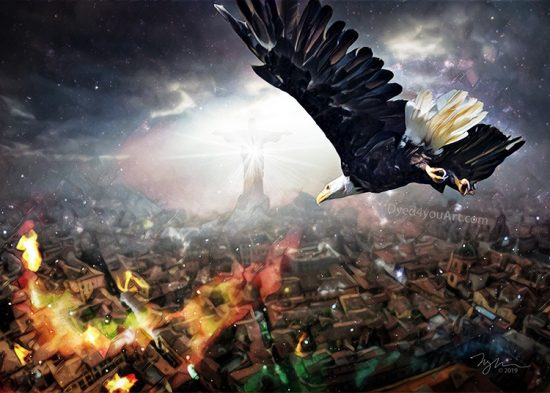 Watch and Pray depicts the vigilant prophetic intercessor being alerted to things in the spiritual realm that they might be addressed in prayer, and all the while, Christ reigns supreme.
Matthew 26:41 (VOICE) Now maybe you're learning: the spirit is willing, but the body is weak. Watch and pray and take care that you are not pulled down during a time of testing.
Matthew 6:9-10 (TPT) Pray like this: 'Our Father, dwelling in the heavenly realms, may the glory of your name be the center on which our lives turn. Manifest your kingdom realm, and cause your every purpose to be fulfilled on earth, just as it is fulfilled in heaven.