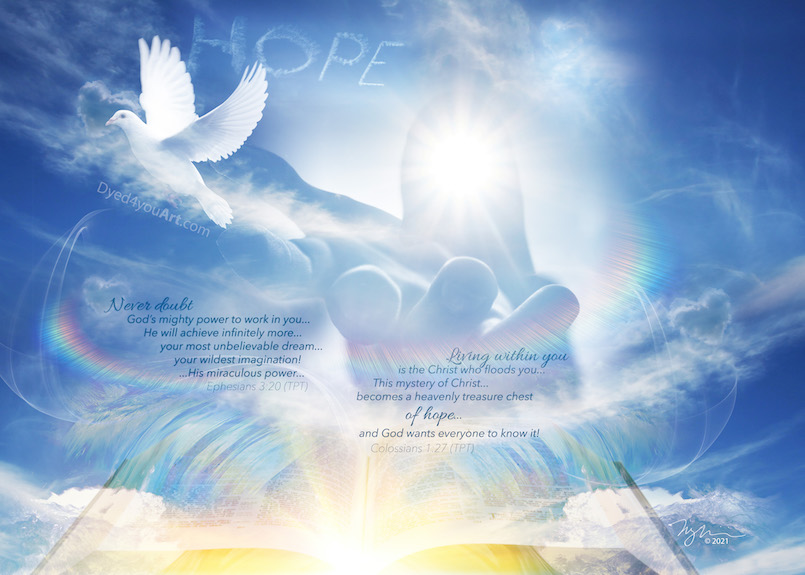 Beckoning Hope reminds us the Lover of our souls awaits us with hand outstretched, a steadfast invitation to intimacy with Him—an invitation to hope. He has poured out His heart in the love letter that is His Word. His Holy Spirit resides in us and leads us as we yield to God's loving flow.
Colossians 1:27 (TPT) Living within you is the Christ who floods you with the expectation of glory! This mystery of Christ, embedded within us, becomes a heavenly treasure chest of hope filled with the riches of glory for his people, and God wants everyone to know it!
Ephesians 3:20 (TPT) Never doubt God's mighty power to work in you and accomplish all this. He will achieve infinitely more than your greatest request, your most unbelievable dream, and exceed your wildest imagination! He will outdo them all, for his miraculous power constantly energizes you.