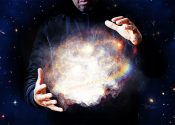 Entrusted Steward was created based on a vision given to represent the fostering of the flow of Holy Spirit in a body where the Spirit is free to move, but not out of order. Father downloaded this vision of the leader's role – a conductor of sorts – facilitating, fostering, drawing things out, queuing things up, keeping things in balance without operating in control.
John 4:34 (AMPC) Jesus said to them, My food (nourishment) is to do the will (pleasure) of Him Who sent Me and to accomplish and completely finish His work.
1 Peter 5:1-4 (AMPC) I warn and counsel the elders among you (the pastors and spiritual guides of the church) as a fellow elder and as an eyewitness [called to testify] of the sufferings of Christ, as well as a sharer in the glory (the honor and splendor) that is to be revealed (disclosed, unfolded): Tend (nurture, guard, guide, and fold) the flock of God that is [your responsibility], not by coercion or constraint, but willingly; not dishonorably motivated by the advantages and profits [belonging to the office], but eagerly and cheerfully; Not domineering [as arrogant, dictatorial, and overbearing persons] over those in your charge, but being examples (patterns and models of Christian living) to the flock (the congregation). And [then] when the Chief Shepherd is revealed, you will win the conqueror's crown of glory.
1 Corinthians 14:31-33 (TPT) For you can all prophesy in turn and in an environment where all present can be instructed, encouraged, and strengthened. Keep in mind that the anointing to prophesy doesn't mean that the speaker is out of control—he can wait his turn. For God is the God of harmony, not confusion, as is the pattern in all the churches of God's holy believers.