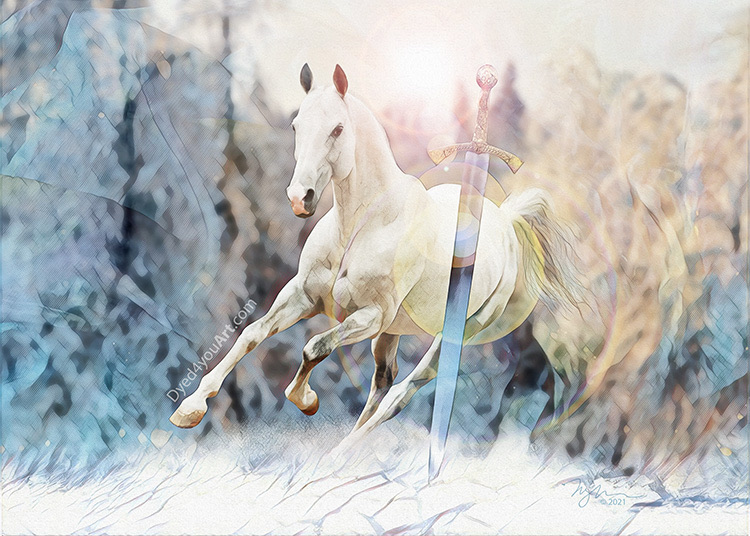 The Sound of Righteousness symbolizes the power and majesty of those functioning in the anointing of God, and the wisdom and strength they move in.
1 Kings 3:8-9 (NKJV) And Your servant is in the midst of Your people whom You have chosen, a great people, too numerous to be numbered or counted. Therefore give to Your servant an understanding heart to judge Your people, that I may discern between good and evil. For who is able to judge this great people of Yours?
Hebrews 4:12 (CJB) See, the Word of God is alive! It is at work and is sharper than any double-edged sword — it cuts right through to where soul meets spirit and joints meet marrow, and it is quick to judge the inner reflections and attitudes of the heart.
Revelation 19:11, 15 (NKJV) Now I saw heaven opened, and behold, a white horse. And He who sat on him was called Faithful and True, and in righteousness He judges and makes war. …Now out of His mouth goes a sharp sword, that with it He should strike the nations. And He Himself will rule them with a rod of iron. He Himself treads the winepress of the fierceness and wrath of Almighty God.