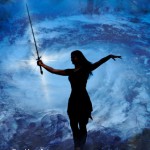 We realize ordering from us for the first time can be a little confusing since what we do is unusual. Since understanding how to order is a typical FAQ (frequently asked question), we hope this will help to clarify!
First you visit our marketplace and select the product you want to order (e.g. printcard, photographic print, gift set). Please note: if you are outside the US, you will have to use our Order page and fill out the form (including indicating what you would like to order)
When we receive your order we pray and ask the Lord what word He would like to give to you. He will have us do one of the following:

Select one of our "released" images that you find in the gallery (note: if you purchase a "printcard" you will automatically receive one of the "released" images because those are the only ones that come in printcards)
Select one of our "unreleased" images (one that's already been created and has a word, but the Lord hasn't had us release it into the public gallery) – here's an example testimony on an unreleased image
Create a new image and corresponding word that once complete will be added either to our "released" or "unreleased" set of images

Once we know what you're to receive, we get the order completed and shipped off to you.
You receive your Dyed4you Art and hopefully share a testimony of how you were blessed by it AND/OR share a picture of where you have it displayed 🙂
Timeframe
Your art will be on it's way to you in 1-4 weeks (if it's a new piece of art the Father is having us create, sometimes that takes a little time – so let us know if you have time constraints!). When it arrives depends on where it's shipping to.
Ordering a "Released" Image (from the Gallery)
If you want to order a specific image that is already released in the gallery, simply note the name of the piece as you check out on the marketplace or in your order form (if you're an international customer)