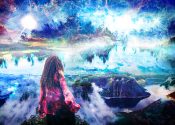 Anointed Dreams reminds us He will stand with us to keep the dreams He's placed in our heart's from being stolen or distorted. He has placed them in our hearts. It also reminds us He meets us in our natural dreams to heal, restore, and encourage us.
Psalm 16:7 (TLB) I will bless the Lord who counsels me; he gives me wisdom in the night. He tells me what to do.

Psalm 3:5 (TLB) Then I lay down and slept in peace and woke up safely, for the Lord was watching over me.

Psalm 16:5 (GW) The Lord is my inheritance and my cup. You are the one who determines my destiny.